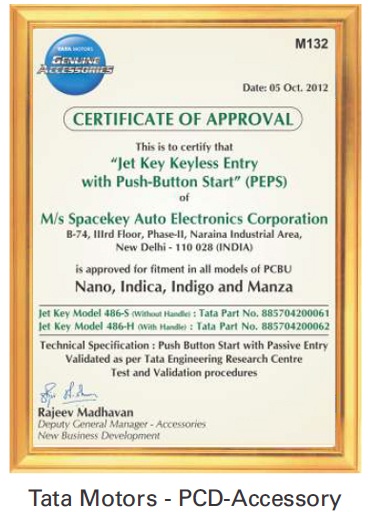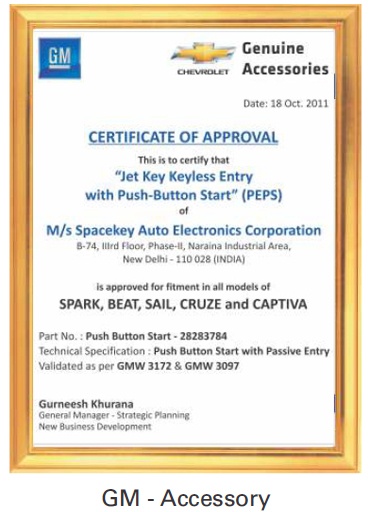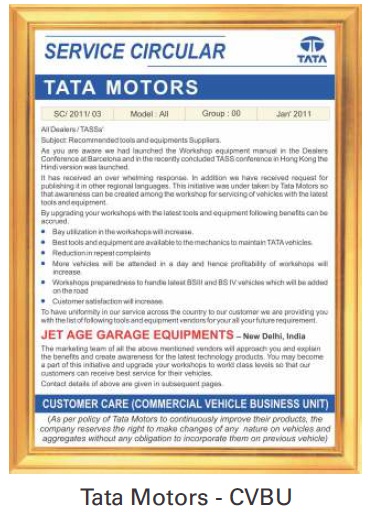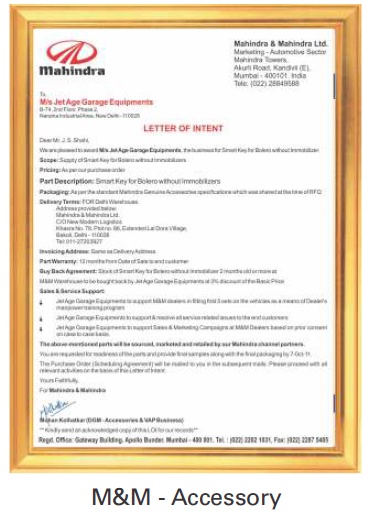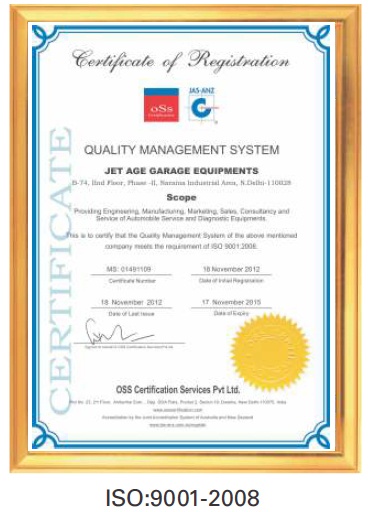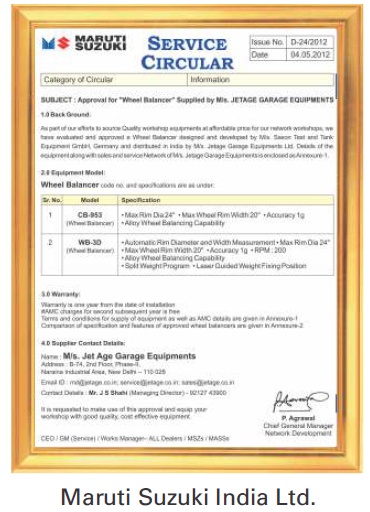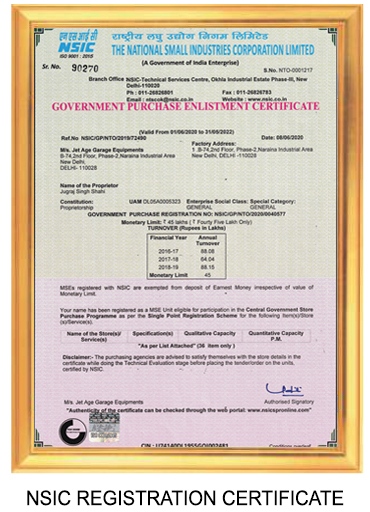 Pneumatic Brake Bleeder
MODEL : JET 422
Pneumatically operated system to remove used Brake oil as well as trapped air pockets and refill New Brake oil in to the braking system of the Vehicle.
Consumes 4.5 CFM air at 30 PSI.
Used oil collection in separate containers.
Fresh oil is dispensed from main tank of capacity 5 litres.
Very quick and convenient way of replacing Brake Fluid.
Technical Specifications :
| | |
| --- | --- |
| Inlet Pressure | 20-40 PSI |
| Performance | Efficient handling of Engine oil, Gear oil and coolant was never so easy. |
| Accuracy | Exact quantity of dispensing ensures optimum vehicle performance. |
| Efficiency | Extremely fast speed of Dispensing and Extraction. |
| Cleanliness | No spillage of Oil. |
| Safety | Oil is stored in tanks. No exposure to fire ensures complete safety. |
| Economy | No wastage due to spillage. No over delivery. Saving on packing cost. Direct dispensing from Mother tank. |